Denise Miller – Executive Director & Co-founder 
Denise sees her work with ChangeStream Media as the perfect application of her experience in media, advocacy, and education. A graduate of the University of Southern California's journalism school, Denise has written and taken photographs for publications in Arizona, Seattle, and Madrid, Spain; worked as a research assistant for the Los Angeles Times Magazine; and produced multimedia packages and award-winning articles as a staff reporter in Snoqualmie, Washington. She has led online advocacy campaigns in 13 countries and trained hundreds of nonprofit staff and activists in social media and video production. At YWCA Seattle | King | Snohomish, she mobilized the community to combat poverty, and built a StoryCorps oral history archive featuring people who have been affected by homelessness. Passionate about teaching and exploring the world, she has worked as an educator in Madrid and Seoul. Currently based in Seattle, Denise serves as a volunteer U.S. board member with Photographers Without Borders.
---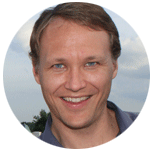 Sean Koenig – Chief Operating Officer & Co-founder
Sean has a long history of working at the intersection of media, finance and charitable projects. As business manager for a weekly newspaper at the University of Virginia, he eliminated a $10,000 debt through aggressive marketing of advertising space; designed advertising layouts; and published 12 feature articles. After earning an M.Sc. in biochemistry at the University of California, San Diego, he discovered a passion for travel and volunteerism. As the canvass director of the Miami office of the Fund for Public Interest Research, Sean trained hundreds of employees, organized rallies, held press conferences, and lobbied members of congress. Having raised over $500,000 for groups like Greenpeace and Save the Children, he decided to assist communities worldwide directly, leading disaster response teams in Bangladesh, Haiti and Indonesia with All Hands Volunteers. Sean puts his diverse skill set to work for communities and grassroots organizations creating a better tomorrow.
---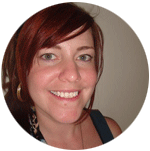 Meri Wimberly – Director
Dr. Meri Bauer has been teaching writing and literature at the university level for seven years. She is passionate about helping students learn writing skills and apply them to their academic, professional and personal goals. She holds a PhD in English, a Master's in international studies and a Master's in public affairs from the University of Washington. Her research interests include world literature, African literature and arts, African-American literature and arts and rhetoric. Her dissertation focused on how Zimbabwean creative writers navigate the world literature market. She has published peer-reviewed works on Zimbabwean and Senegalese writers and African-American art exhibitions. She is passionate about organizations that foster cross-cultural connections and the sharing of best practices worldwide.
---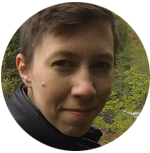 Jonah Kozlowski – Vice President
Jonah brings a wealth of nonprofit filmmaking experience to ChangeStream Media. Having graduated from Washington State University with degrees in communication and anthropology, he has worked in media for over a decade. At Northwest Film Forum, he manages youth education programs and teaches youth and adult filmmaking workshops. He works to grow community partnerships and new programs that will benefit and inspire young filmmakers and help them connect to resources in the Seattle-area filmmaking community. As head of his own production company, Jonah has created multimedia projects internationally. His video work for the Juara Turtle Project in Malaysia was a key inspiration for the formation of ChangeStream Media. Jonah's artistic oversight helps ChangeStream Media's staff and volunteers grow as digital media storytellers.
---

Oke Johnson – Director
Oke's 20 years of experience in the business world ensures ChangeStream Media's success both as a charitable project and a financially sound nonprofit corporation. As the Senior Vice President of Compliance Services and Senior Asset Manager for LEDIC Management Group, he oversees a portfolio of properties, cultivates new business and ensures compliance with all regulations related to government programs. His fluency in accounting statements, annual reports and tax auditing provide the financial insight essential to the long-term viability of the organization. Oke has always taken pride in helping low-income families find homes through careful administration of federal benefits. He views ChangeStream Media as a way to put his executive skill set to work for the global community.