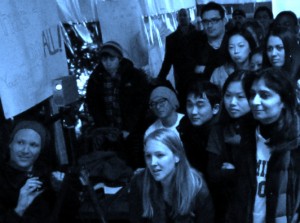 ChangeStream Media was founded in 2010 by two travelers hoping to give back to the communities they visited. Having seen how well-intentioned handouts like candy or cash often produced negative outcomes, they hit upon the idea of collaborating with grassroots leaders to share information that could directly improve the lives of disadvantaged communities.
In early 2011, ChangeStream Media's founders traveled to Cambodia, partnering with established organizations that lacked the ability to create multimedia productions. ChangeStream Media made four Khmer-language videos that have reached scores of educators in formal training sessions. This content has spurred changes in government policy, and inspired education leaders to implement improved teaching strategies in schools across the country.
ChangeStream Media also produced three English-language videos in those first few months to help partner organizations share their stories with a global audience. Partner groups are using these productions to recruit volunteers, boost their web presence, and solicit donations on multiple continents.
Convinced of the demand for media services in disadvantaged communities, and having proven that a two-person film crew with consumer electronics can expeditiously create and distribute useful content, ChangeStream Media's founders formally incorporated as a nonprofit organization in Washington state in July of 2011.
In September of 2011, ChangeStream Media became an Associated Program of Shunpike, a 501(c)(3) non-profit art service organization.
Since then, the ChangeStream Media team has completed projects in 11 countries including Honduras, Guatemala and Haiti, and taught digital storytelling workshops for nonprofits in Seattle.