Haiti was already the poorest country in the Western Hemisphere before the devastating earthquake in January, 2010. The humanitarian response to that disaster was remarkable, but has done little to address the underlying problems of poverty, illiteracy and corruption.
Sustainable building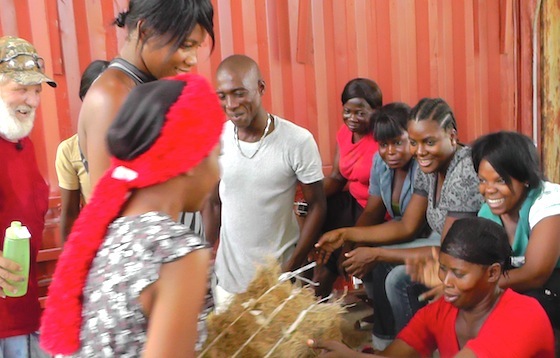 In 2012, ChangeStream Media partnered with groups that have exciting visions for a safe and equitable future for Haiti, and helped them reach their goals with media productions.
Harvey Lacey is the inventor of the open source Ubuntu-Blox building technology. We caught up with him in Port-au-Prince, where he shared his latest discovery: using agricultural waste from vetiver to build Ubuntu-Blox in rural areas for a fraction of a penny.
---
LGBTQ community
Another issue brought forward by the earthquake is the need for acceptance of the LGBTQ community in Haiti. In the aftermath of the quake, many Haitians, including important religious leaders, blamed the earthquake on homosexuality. In addition, the lack of privacy in the tent camps brought about widespread harassment.
KOURAJ is a grassroots organization conducting a national communications campaign to fight homophobia and stigmatization of the LGBT community. It is working in collaboration with a network of local and international actors to impact legislation, reform police treatment of the community, and force the application of human rights to the LGBT community. ChangeStream Media created videos to support this human rights campaign.
---
Haitian/international collaboration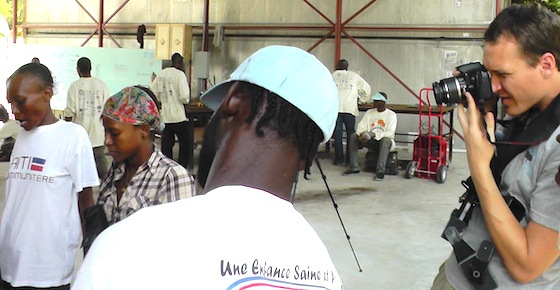 The challenge of creating culturally appropriate content in the Creole language was met by partnering with Haiti Communitere, a resource center for nonprofits and community organizations in Port-au-Prince. Located walking distance from the international airport, the center is a hub for international groups to launch pilot projects, manage on-the-ground projects and network with other similarly focused in-country groups. The Sustainability Resource Center fosters creativity and connectivity while inspiring the Haitian and international development effort. In 2012, the Center hosted 285 groups and welcomed more than 7,000 visitors. We were so impressed by this replicable model that we decided to make a video about Haiti Communitere!